Considering a pool enclosure for your inground swimming pool? Many homeowners decide to hire a pool enclosure contractor to build a custom pool enclosure in order to enjoy swimming all year long. But did you know that there were other pool enclosure benefits that go beyond the creation of an indoor swimming pool environment? Let's take a look at a few of those benefits homeowners who have enclosed pools in Hilton Head and Bluffton, SC experience.
Lower Pool Maintenance Costs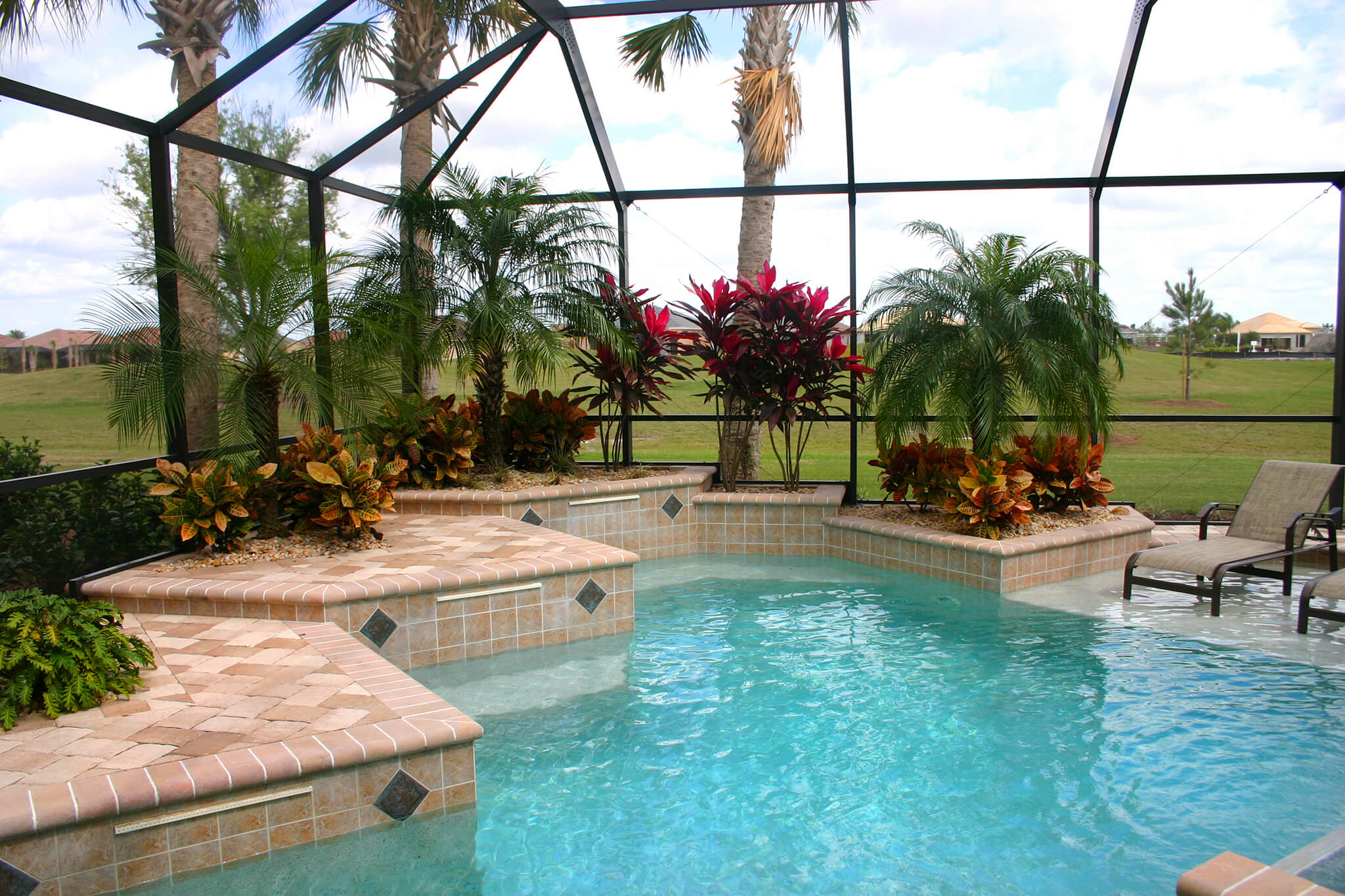 Adding a pool enclosure to your swimming pool can save you time and money when it comes to maintaining your pool. The most obvious way an enclosed pool cuts down on maintenance is the lack of debris (leaves, tree limbs, grass, dead bugs, etc.). Not only does this save you time on manually cleaning out debris, but it also places less stress on your pool filter which may prolong the life of your pool equipment.
A not-so-obvious pool enclosure benefit comes in the form of a reduced need for water quality maintenance and prolonged life of water chemicals. Swimming pool chemicals are a costly side effect of owning a pool. Anything that can reduce the need to continuously buy and add chemicals to combat the effects of the environment on water quality is a plus. Your new pool enclosure will offer that benefit.
Swimming Pool Safety and Security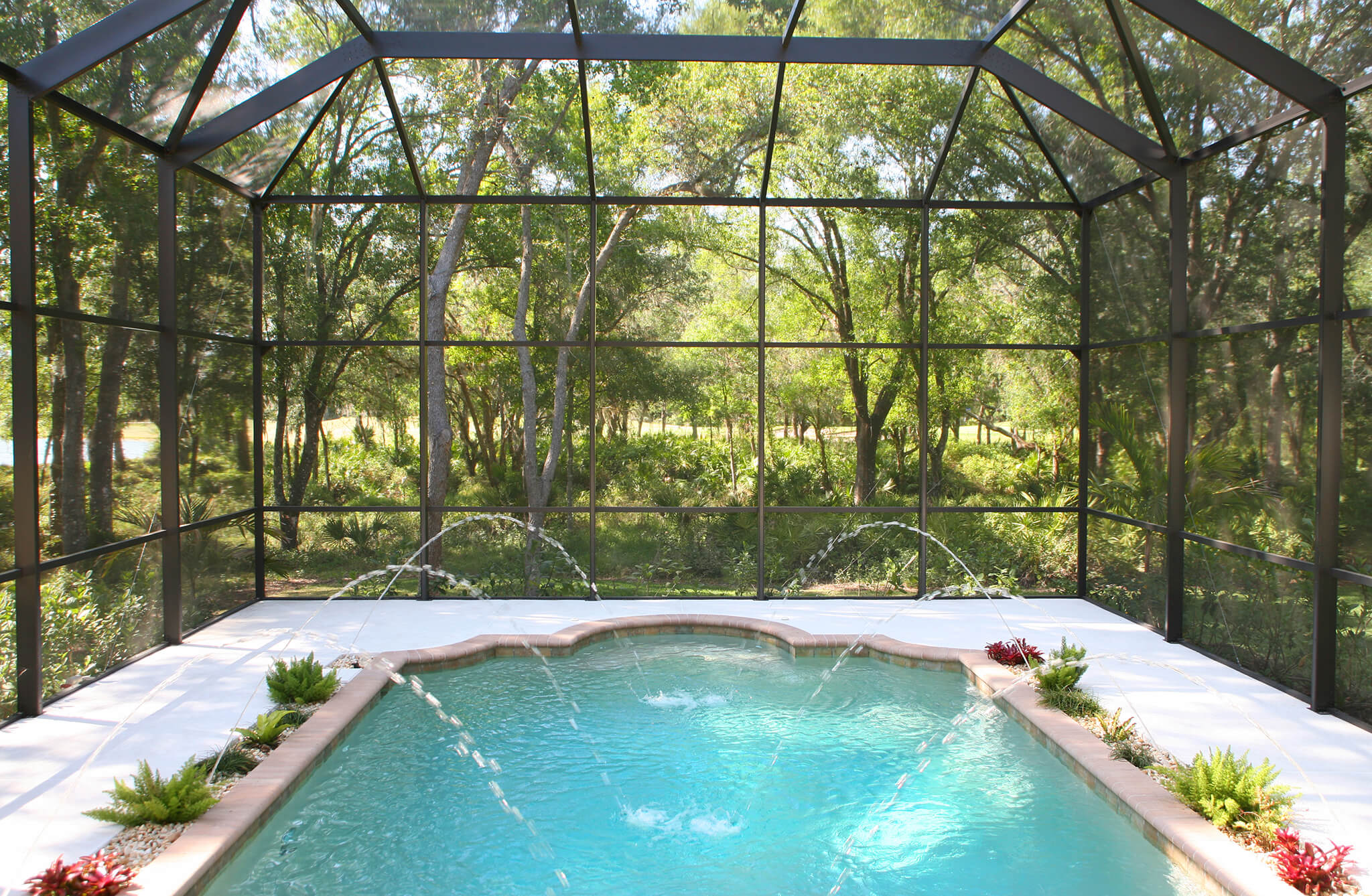 Homeowners with children and a neighborhood full of children appreciate that a major pool enclosure benefit is an added layer of swimming pool safety. Your new pool enclosure can come equipped with a childproof locking system to prevent children from entering the pool area without adult supervision. And when you are away from home, a pool enclosure can offer the security benefit of preventing unwanted guests – humans or animals – from deciding to take a swim in your inground pool.
Extend the Life of Pool Furniture and Pool Decks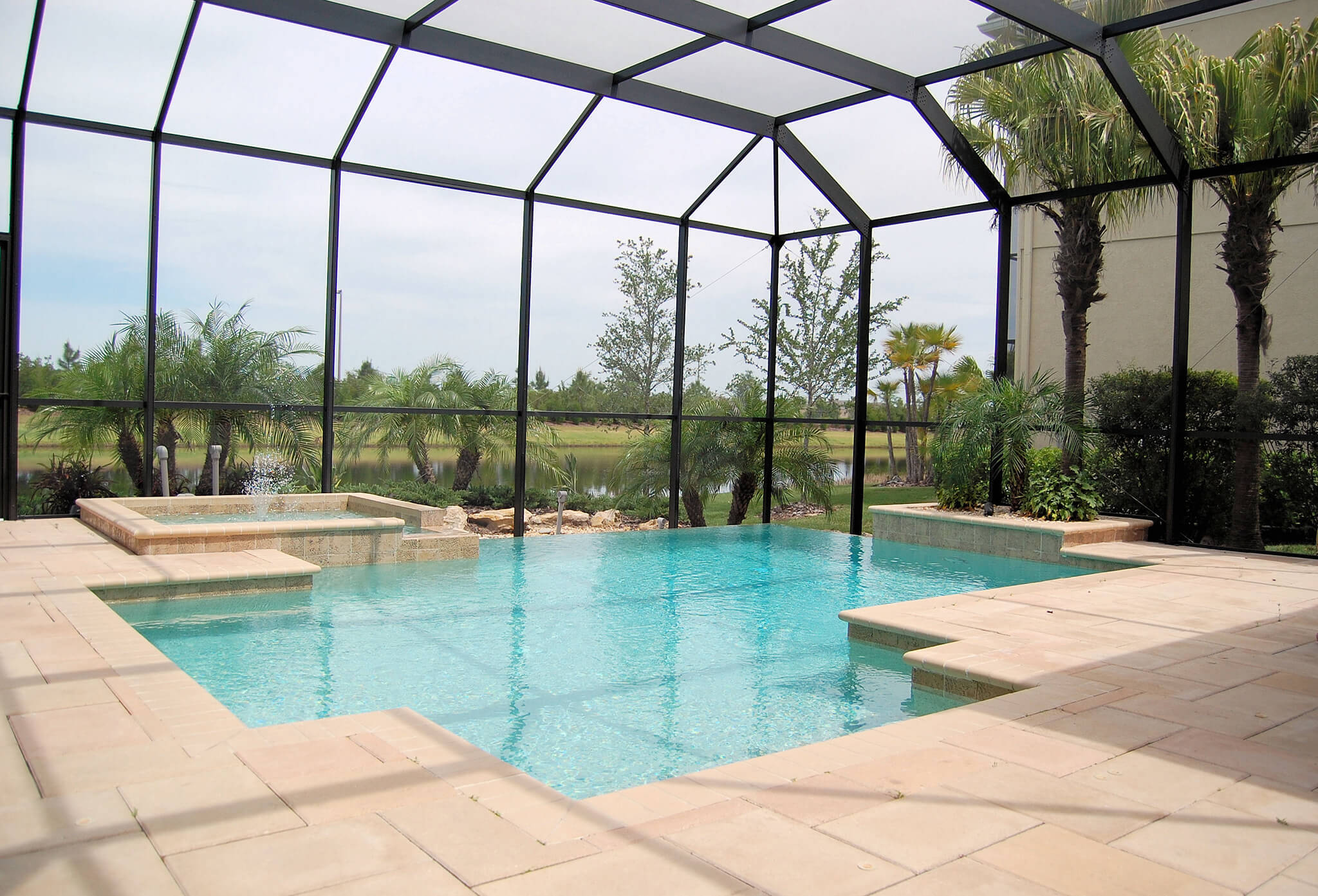 Another advantage of pool enclosures is that your pool furniture, pool deck and anything else in the indoor pool environment will be protected from harsh weather and environmental conditions. Your pool enclosure panels will also block or reduce harmful UV radiation which can help prevent fading of furniture and pool decking. This environmental protection adds up in the long run as it saves money on repairs and replacement.
As you can see from the above pool enclosure benefits, enclosing your inground swimming pool can offer much more than an indoor swimming environment alone. If you are considering a new custom-built pool enclosure, contact us to discover why we are the trusted choice for a pool enclosure contractor in Hilton Head and Bluffton, South Carolina.