With cooler temperatures upon us, now is the perfect time to add a paver fire pit or outdoor fireplace constructed with interlocking pavers to your backyard. Lowcountry South Carolina homeowners in Bluffton and Hilton Head Island love to spend time outdoors enjoying the company of friends and family during the fall and winter. Oyster roasts, watching football games, Thanksgiving feasts: there are numerous opportunities to enjoy the comfortable temperatures and new paver fire pit or custom outdoor fireplace is the perfect addition to any backyard oasis.
If you are considering adding a new paver fire pit or outdoor fireplace to your home, then make sure to look at the pros and cons of all available materials. To get you started, we will share some of the benefits of pavers for both fire pits and outdoor fireplaces. If you would like to discuss your design ideas or ask us any questions about adding a new paver fire pit or custom-designed outdoor fireplace to your Lowcountry home, do not hesitate to contact us today.
Paver Fireplaces and Fire Pits Offer Best Value for Your Money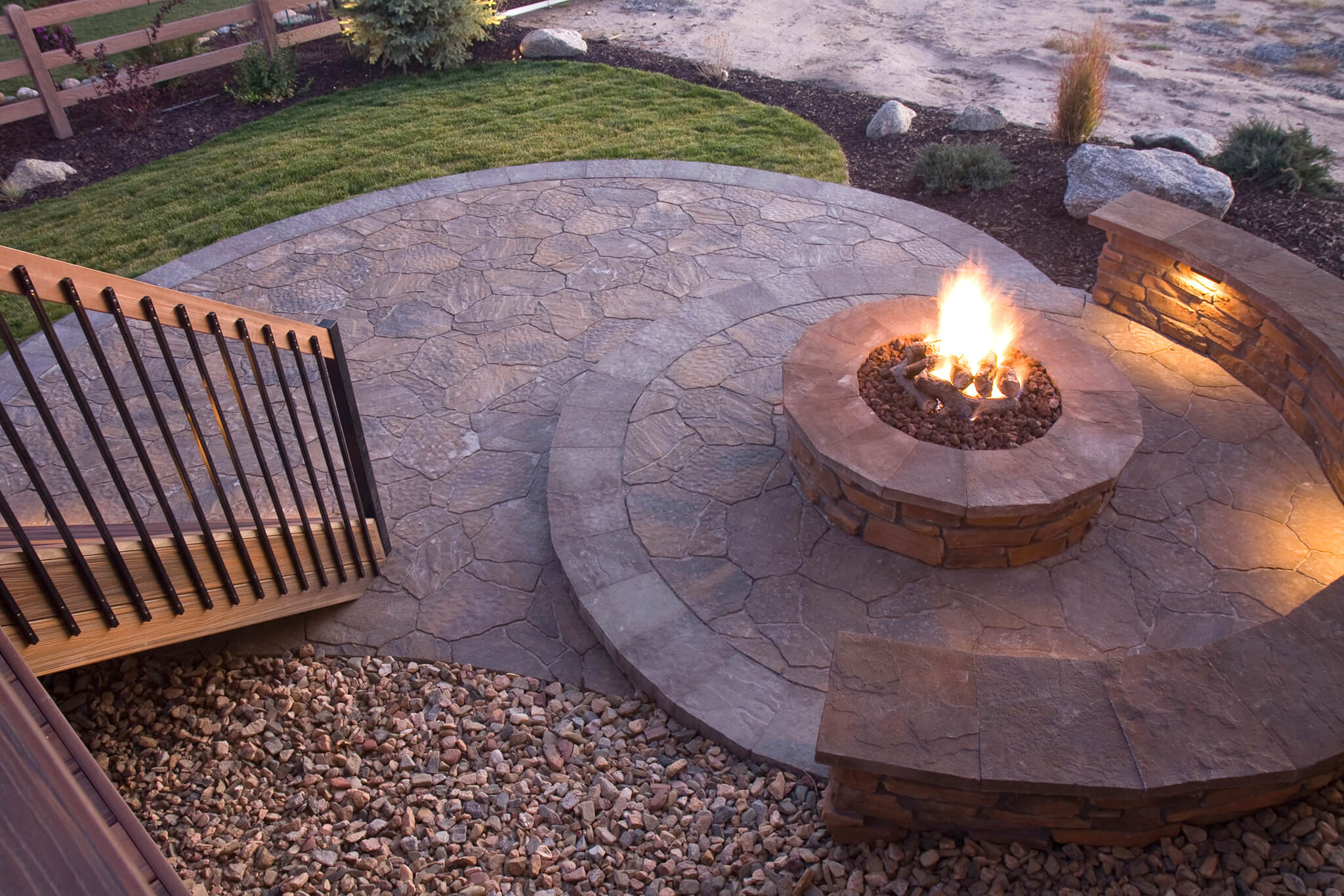 Not only are our pavers an affordable hardscape construction material, but they also offer a better option when it comes to costs in the long run. This is because pavers have a higher psi strength than other materials. That high psi strength means the lifetime cost benefits of paver fire pits and outdoor fireplaces created from pavers is much lower than for other hardscape construction materials.
Lower Maintenance Costs for Paver Fire Pits and Outdoor Fireplaces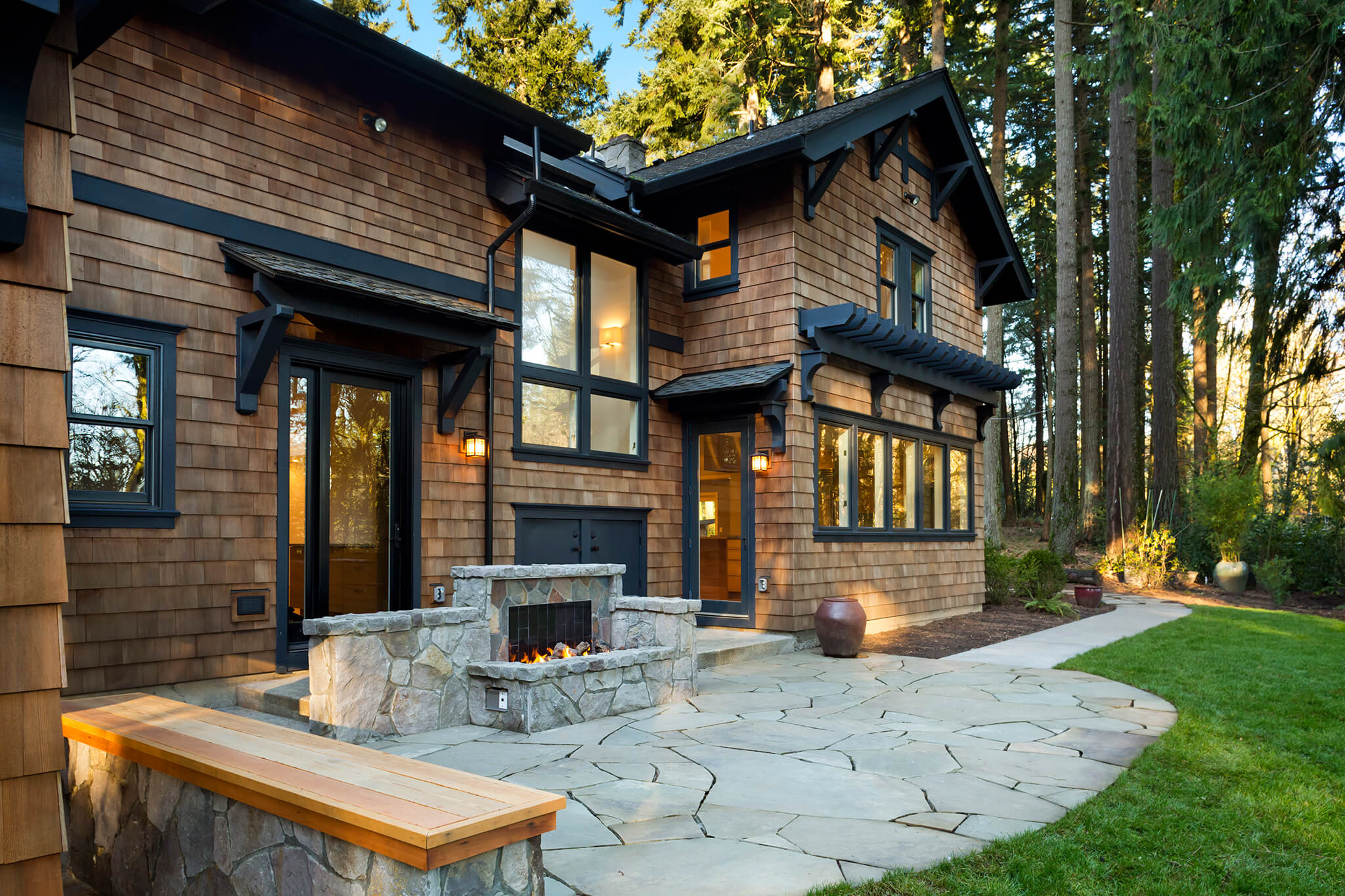 Hilton Head and Bluffton homeowners have always appreciated the fact that pavers are a low maintenance option – whether those pavers are used in pool decks, outdoor patios or other hardscape construction. They are easier to maintain, clean and repair – if a repair is ever needed. We say this because outdoor fireplace and fire pit pavers are extremely durable and resistant to changing weather conditions which often prevents and need for repairs.
Certified Paver Installers and Industry-Leading Warranties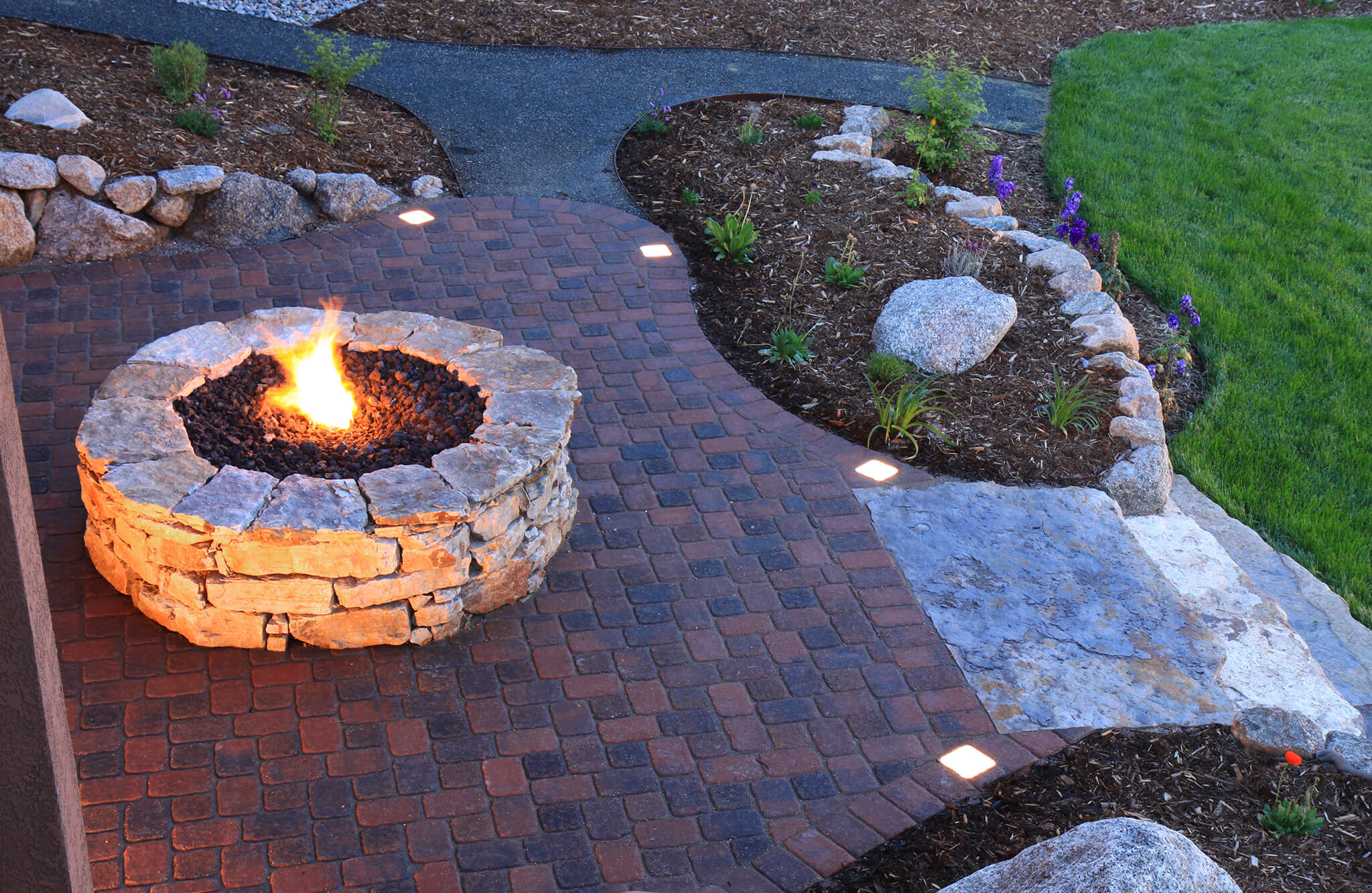 Another benefit of paver fire pits and outdoor fireplaces from Quality Hardscapes & Porch Masters has nothing to do with the pavers, but with the company installing your paver fireplaces and fire pits. When you add a new fire pit or backyard fireplace to your Lowcountry, South Carolina home this fall or winter, you can rest easy knowing all work will be done by professionals certified by Lowcountry Paver Certified Installers (LPCI) and the Interlocking Concrete Pavement Institute (ICPI). Also, every paver hardscape installation is backed by industry-leading warranties on workmanship and paver structural integrity.
So, are you ready to enjoy a fall or winter evening with your family or friends relaxing by the warm fire and your new paver fire pit or outdoor fireplace? The time is now to call Quality Hardscapes & Porch Masters for your free estimate and consultation.