Considering a new outdoor kitchen for your lowcountry South Carolina home in Hilton Head or Bluffton and wondering about the benefits of outdoor kitchens built with pavers? While the summer heat in August may not have you thinking about cooking outdoors, now is the perfect time to design and install an outdoor kitchen so you, your family and friends can enjoy cooking outdoors with your new outdoor paver kitchen during the cooler fall months ahead. In our latest blog post, we'll take a look at the benefits of paver outdoor kitchens.
Many lowcountry South Carolina homeowners contact us about building outdoor kitchens with pavers to enhance their outdoor lifestyle and add value to their homes. We've been the trusted hardscape and paver contractor installing custom outdoor kitchens in Hilton Head, Bluffton and Savannah, Georgia for over ten years. Please do not hesitate to contact us with any of your questions regarding your next outdoor kitchen.
Cost Benefits of Paver Outdoor Kitchens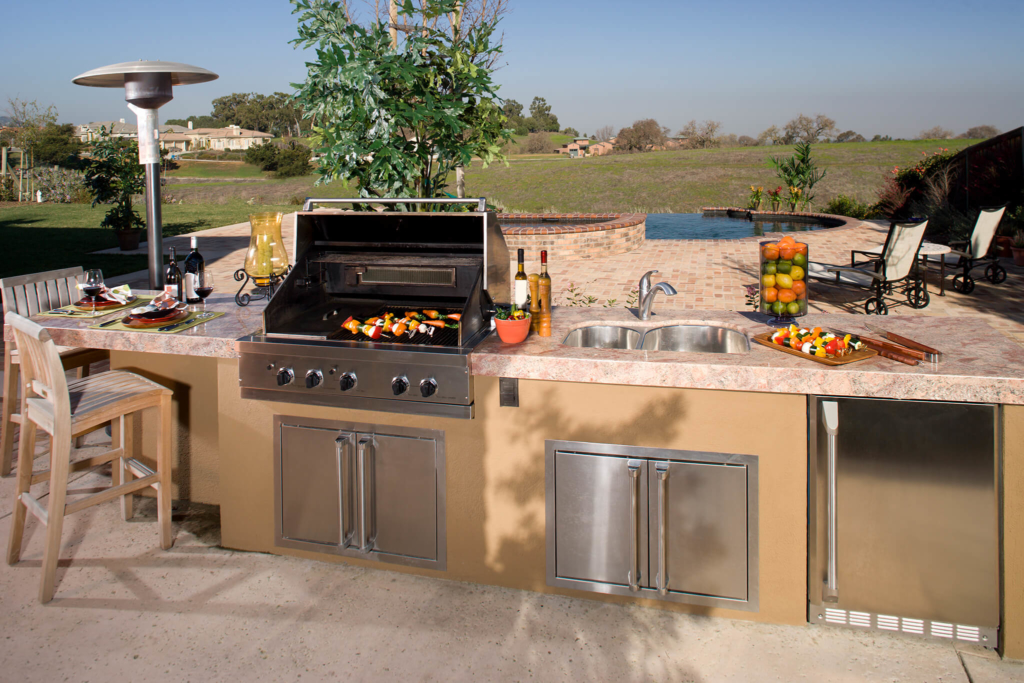 One advantage of pavers for outdoor kitchens is their lifetime cost savings over other building materials. Concrete pavers have a high psi strength, and they are very durable. This means you will be able to enjoy your new outdoor kitchen for many years to come without worrying about spending money on regular repairs due to environmental factors.
You will also save money on maintenance costs when you build an outdoor kitchen with paver stones. Cleaning is an easy task and if there is a needed repair, it won't cost you an arm and a leg. Unlike other outdoor kitchen building materials which may entail a large, costly project to repair a small issue, a damaged paver can be removed and replaced very easily without impacting the rest of the structure.
Design Benefits of Outdoor Kitchens Built with Pavers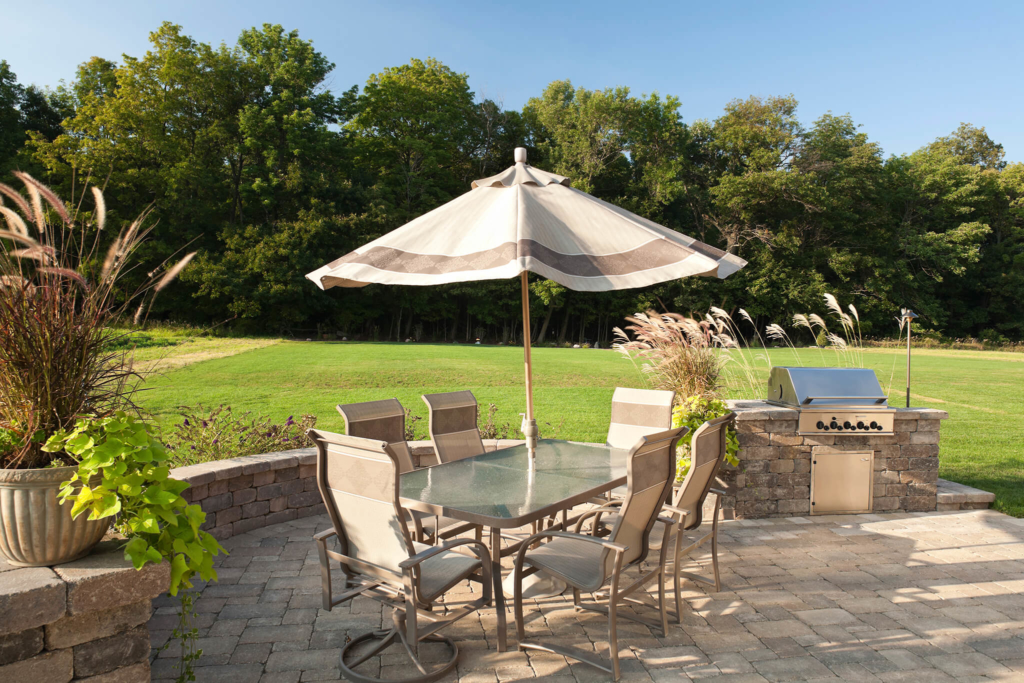 Each new outdoor kitchen in Hilton Head, Bluffton or Savannah we install for homeowners can be a one-of-a-kind design. How can we design and build a custom outdoor kitchen for each and every homeowner? It's easy with concrete pavers.
Pavers offer a versatility and variety unmatched in other materials. They come in a wide selection of colors, textures and shapes to make virtually any design concept possible. All of these characteristics of concrete pavers allow us to work with you to design a one-of-a-kind outdoor kitchen installation for your home.
Lifestyle Benefits of Outdoor Kitchens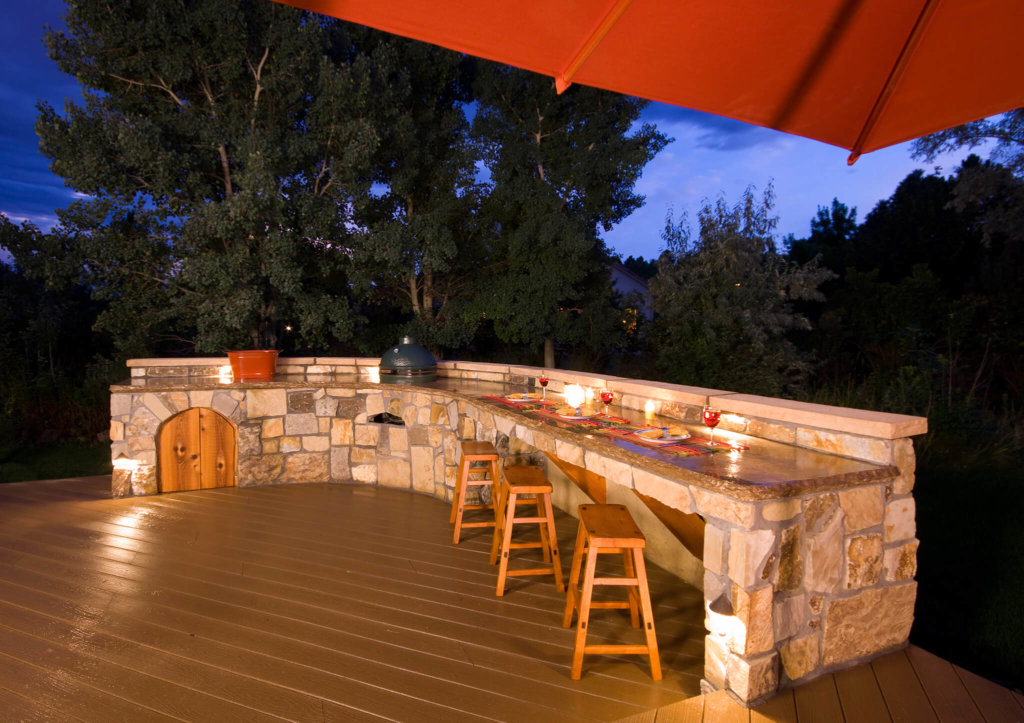 It's not all about the building material when discussing the advantages of outdoor kitchens. What about the lifestyle benefits for lowcountry South Carolina homeowners? A paver outdoor kitchen, especially when installed with a new paver patio or pool deck, is a cost-effective way to add more living space square footage to your home.
Outdoor kitchen benefits also include enhancing your lowcountry lifestyle. Your new outdoor kitchen is a perfect home addition for entertaining guests and for bringing the family together to spend some quality time together. And when you are ready to sell your home, a beautifully-designed custom outdoor kitchen will add value to your home.
Ready to talk about designing and building a new outdoor kitchen? Contact us now and let's get you started enjoying the benefits of outdoor kitchens built with pavers.